Digital Leaders work with Ms Rhys-Jones (our computing subject leader) each week to trial new programs, test out ideas and help upkeep the year group websites. They are trained to manage the chrome books, handing them to classes and storing them away correctly, and are always on hand in computing lessons as class experts if you would like a little extra help. Our Digital Leaders have the most up-to-date knowledge and we need to make good use of them!
If you want to know how to store your chrome book properly so it never gets damaged and is always fully charged, ask your digital leader. Also if you have an idea for a new program we could use or a way we could improve technology use in school, make sure you chat to your digital leaders!
Our Digital Leaders in Year 3 are: 
3P: Finlay and Ellie
3PN: Andrew and Abigail
3O: Isla and Thomas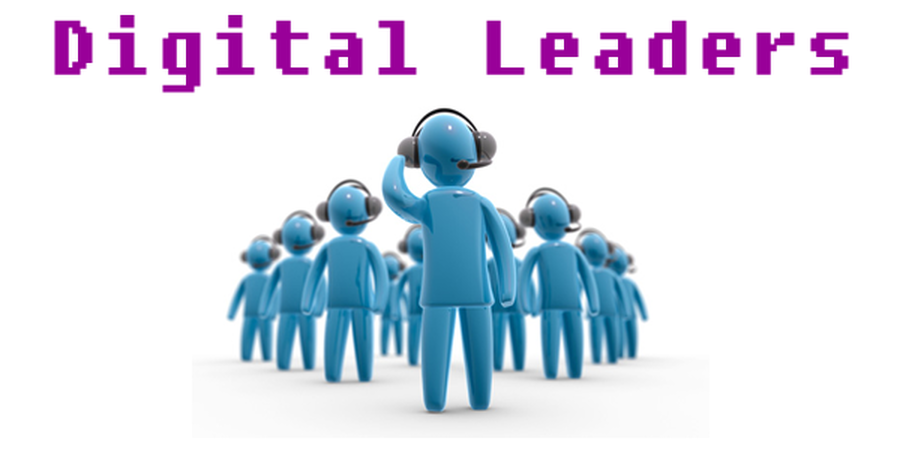 Most weeks the club produce a newsletter:
27th March 2016:

This week Digital Leaders were getting more experience with 'Scratch' and will soon be starting some Google Sketch-up training too in response to a Year 5 request.
 
Please remember Digital Leaders are able to upload HW and spellings to year group websites if you can save what you want uploaded in the Digital leaders folder in learners Pool before Friday lunchtimes.
 
This weeks TOP TIP is of help to anyone completing the 'Purple Peril' spreadsheets:
You can 'freeze' cells in a spreadsheet to make them stay visible while you scroll up and down - so for example keeping all the childrens names at the top of the screen but scrolling up and down to the subjects so you can complete them without having to check if you are still in the right place.
Do this by;
- selecting the row or cells you want
- clicking on VIEW at the top of the screen
- clicking on FREEZE PANES
- click FREEZE TOP ROW
 
Best wishes
Digital Leaders

Last week, Year 3 and 4 Digital Leaders played with Dance Mat typing  as we think it's very important for children to be able to find their way around a keyboard quickly and efficiently. We discussed how important the skill is and children agreed that it might be worth making it the focus of computing lessons for Year 3 in particular for the first 3 lessons or even half-term before they do anything else on Chromebooks or computers.
While Dancemat is currently on the school intranet, we would like to explore some other programs and have the following recommendations which we'd like teachers and children in all year groups to try out and then maybe we can set up a competition.
First  https://www.typingclub.com/ is a free program with no login required. The the instruction emphasises body clearly position and asks you to close your eyes so you get the best finger positioning. There are lots of lessons, building in small steps. It rewards speed, accuracy and using the correct finger positions. Teachers could set set up a free account too apparently and track children's progress.
http://www.learninggamesforkids.com/keyboarding_games/paragraph-writing-practice.html is part of spelling city and uses sound as part of the practice - its really just a series of tests rather than lessons but would help speed up touch typing skills.
Qwerty Warriors is a speed test game where children have to zap the enemy by typing in specific words as fast as possible.
Typing Speed Test - you type a paragraph and get a mark based on speed and accuracy - not a course or lessons but works as a test at paragraph level.

http://www.learninggamesforkids.com/keyboarding_games/keyboarding_games_fillitin_typing.html This last one is a good test for those of us who have been cheating with finger positioning as it relies not on real words but instead on knowledge of the keyboard - the 'words' are really letters sequenced according to how your fingers would find them if you keep them in the right place. (Okay it will make sense if you try it.)
We will be testing these again with Year 5 and Year 6 Digital Leaders on Friday at 12.30 but you can try them anytime. Please let us know your favourites and we will try to get them onto the intranet!
From your Digital Leaders
13th February 2016:

Digital Leaders met on Friday and  were updating their website, sharing ideas on Google Classroom and playing around with 'Scratch'.  
 
We've also created a poster for each teacher / class, to let you know just some of the things that they can do to support you and your class - see pdf beneath
 
Please do let your Digital Leader know if there is something you would like them to do, such as updating spellings on your websites or whatever, or even anything you would like them to find out how to do. We will create an area on one of the boards in the IT suite for you to leave messages or tasks for us!
 
Best wishes
 
Digital Leaders
23rd January 2016:
This week Digital Leaders shared their plans for future sessions using our Google Classroom. If you have a group or club that would like to try this out, please speak to your Digital Leader.  
Then we had a go at creating our own free, online surveys. We want to ask our classes about what they think of IT, so we considered using 'Word' and even 'Purple Mash' but wanted a survey that will collect the results for us. We know some teachers like 'Survey Monkey' but we didn't want to pay for an account. So we had a go at using the free 'Google Forms' that is already part of our Google Apps log in.  
We hope to complete these next week and then share them with our classes electronically.  
We'll let you know how we get on. Meanwhile if you would like to create a quiz or test, have a go yourself or ask your Digital Leader. 
8th January 2016
Digital Leaders has had their first meeting of 2016 and are ready to share our new esafety and anti-cyberbullying slogan. It is 'SLBR' (pronounced slobber!) and stands for Stop it, Lock it, Block it and Report it. We have attached the google drive link to this document or ask your Digital Leader to share it.
Stop it = 
Do not text back or reply to any message or email that upsets you.
Do not reply to online comments that are nasty.
Click off the site and go tell someone straight away.
Lock it = I
t might make you sad or upset to look at an unpleasant text or message or picture, but don't delete straight away - keep the evidence to show someone.
You can take a screenshot if you like and email it to your teacher to keep before you delete it from your device.
Block it =
If someone has contacted you on your phone - block them. Ask your teacher of a Digital leader if you are not sure how. There is also help on the school websites to do this.
You can also block people who email you in the same way.
Websites can be added to the firewall settings necessary - see the school website for how to increase the security of your online settings
Report it =
Tell a trusted adult - a teacher or a parent.
If there is no-one to tell straight away you can even report it online to CEOP and the Police by clicking
https://www.ceop.police.uk/safety-centre/
Friday 19th December 2014
Hello Everyone!  
On Friday 19th December Digital Leaders met in the IT suite to experiment with 'Google Classrooms'.  
A 'Google Classroom' is a free, quick and simple way for teachers to create a group area online. It works like a safe 'chat room', but assignments can also be set and distributed.
If you would like to find out more about how to create a 'Google Classroom' for your class, club, pupil voice group or even year group - please talk to your Digital Leader or one of the year 6 team.  
Our Digital Leaders all managed to sign into their own 'Digital Leader' classroom and enjoyed messaging each other. They have shared some of their comments and observations below:  
| | | |
| --- | --- | --- |
| Amber | Y3    | Likes sending messages |
| | | |
| Charlie | Y5   |  You can share anything. Good for homework and arrangements |
| | | |
| Frankie | Y4   |  Likes using it for telling other digital leaders about ICT |
| James Robinson | Y5   | If you want to talk to lots of people, they can all see it and it is sort of  like sending an email to loads of people but you don't have to type in lots of names. Good for sharing information or ideas. |
| | | |
| | | |
| Luke Holdsworth | Y6    | Likes using it in Year 6 for help with homework and also the Minecraft forum. |
| Oliver | Y6   | It's good for asking people for help and advice. |
| | | |
| Paul | Y5    | You can share and post so much stuff like homework |
| Philippa Carnell | Y6    | It's amazing - you can use it for so much |
| | | |
| Robert Norris | Y5   | The stream is fun |
| Sam Thompson | Y6    | I like that we can ask for help on something we struggle on. I use the Year 6 Homework, Minecrat and Code Club forums. |
| Sophie | Y6    | You can share things and ask questions. I use the Year 6 Homework and the Code Club classrooms. |